Fill out the form now
Dedicated to a Smooth Luxury Mobility Experience
RECEIVE YOUR QUOTE WITHIN 2 HOURS
Our experienced team understands your needs and offers most suitable options fast.
PO/ REFERENCE INTEGRATION
Avoid losing time with your administration with the integration of your purchasing order/reference.
CENTRALIZED INVOICING
Avoid losing time to follow up each members orders. Everything is sorted out nice and neat for larger teams.
REAL TIME NOTIFICATIONS
Never be worried again with our e-amail notification system. Both for booking contact and passenger.
CLEANING STANDARDS
Avoid dirty vehicles with our very own car detailing station 7/24 available at our HQ. After each mission, no matter the time, we clean our vehicles in detail and make ready for the next travel.
AUTOMATED FLIGHT TRACKING
Do not stress for flight delays or early arrivals. We keep an eye on your flight and arrive accordingly.
WARM WELCOMING AT ARRIVALS GATE
We know we are the first impression when your guests come to visit us. Your passengers are always welcomed by our chauffeurs with a big smile and are keen to help with the luggages. Don't hesitate to ask your native tongue.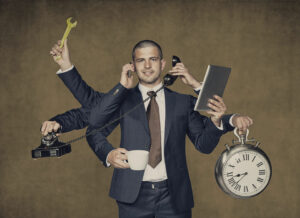 FREE DESTINATION TIPS & TRICKS
Get your advice on what to visit, where to eat or where to stay. Get our local expertise for free!
CONCIERGE SERVICES
What ever you need, we will try to make our guests wish come true. Impossible is merely a word.
THE EXTRA MILE
Nothing is impossible. This is not mere belief, it is a conviction. It is the reason why we gladly go the extra mile and offer you myriad services.
OUR FLEET
The most luxurious cars in our fleet are at your disposal. Our late-model fleet includes everything from sedans to buses and limousines from Mercedes-Benz. Only the best is good enough.
CHAUFFEURS
Our chauffeurs are more than mere drivers. They are carefully selected and thoroughly trained to always be at your service. Always discrete, always dependable. They will make your ride an experience to remember.
BENELUX & FRANCE
Avoid losing hours of your precious time by speaking to only 1 company to serve your guests in France, Luxembourg, Netherlands and Belgium. Our partners are tested and trusted.